<

Back
Willow Sphere Workshop by HEDGES & HURDLES
Date/Time
Saturday, 24 October, 2020
10:00 am - 4:00 pm
Location
Birtley Woodland Art Space Bramley, Guildford Surrey GU5 0LB
Create a Willow Sphere in this relaxing and therapeutic workshop!
Join Lorraine in this mindful, relaxing and therapeutic workshop and learn how to weave Willow Sphere Sculptures! This workshop is perfect for beginners and a great starting point for those who wish to learn the basic weaving skills that will help you to progress to creating more complex sculptures.
You completed sphere can be free free standing as a decorative object to be placed in your home or on your patio. The abstract form of a sphere can also bring contour and architecture to flower boarders and can be erected on a Hazel or Willow upright to stand above your flowers. If you add woven petals you can transform your sphere into a decorative seed pod.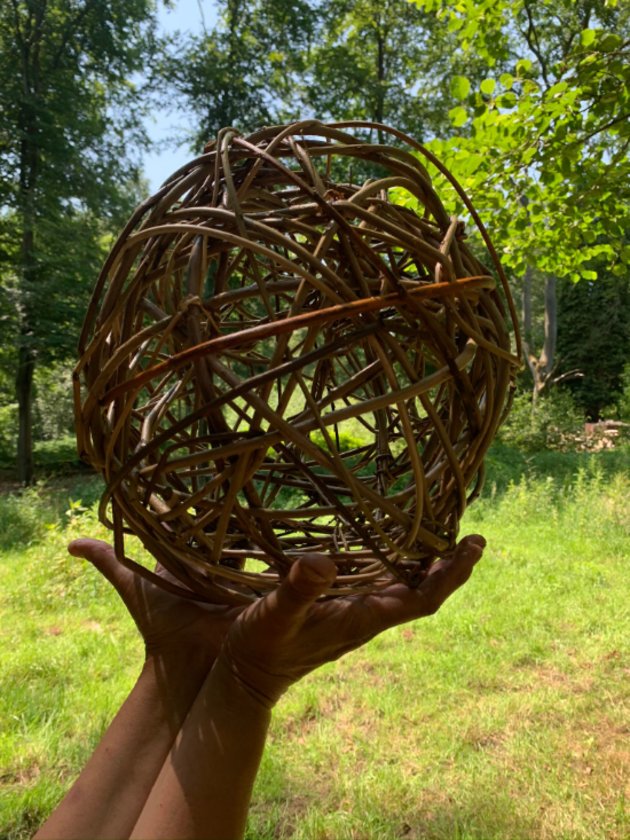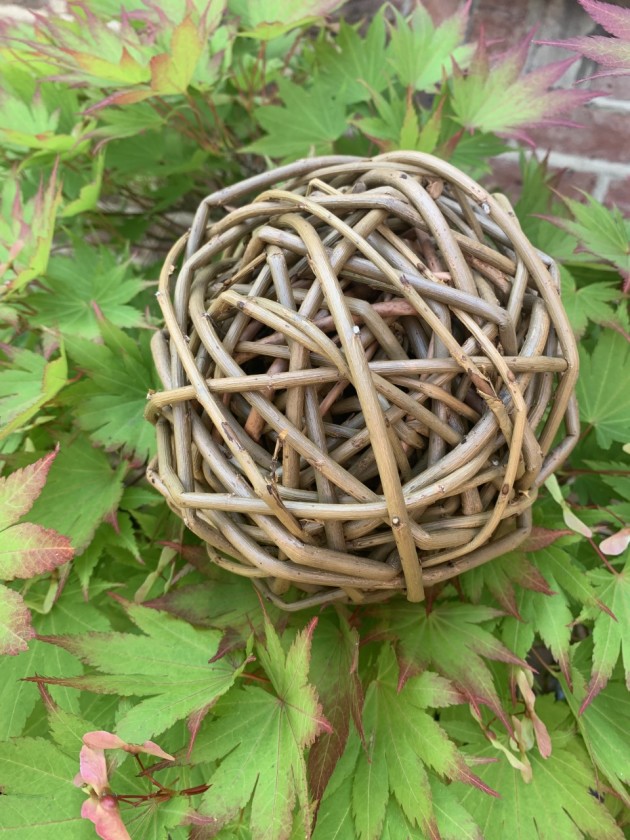 A full-day or half-day workshop …

Join us for half a day to make one sphere sculpture or a full day to make up to 3, depending on the size and style selected.
We have two styles of spheres that can be made, an open or solid structure. The solid structure will take longer to make and uses more materials, the open structure is made using a blow up ball to support the shape whilst weaving the initial frame.
Cost
> Full-day workshop @ £75
> Morning workshop @ £45
Time
We are running both a morning only or full-day workshop:
> 10.00 a.m. to 12.30 p.m.
> 12.30 p.m. (1 hr. lunch break)
> 1.30 p.m. to 4.00 p.m.
If staying with us for the day you are welcome to bring your own picnic. We have outdoor shelter in the event of wet weather.

Suitability
The workshop is suitable for Adults and Teenagers only.