<

Back
Willow Bird Feeders – by Hedges & Hurdles
Date/Time
Tuesday, 6 October, 2020
10:00 am - 12:00 pm
Location
Flittons Nursery & Plant Centre Wallington Surrey SM6 0SW
Bird feeding is most helpful at times when birds need the most energy, such as during temperature extremes, migration, and in late winter or early spring, when natural seed sources are depleted. Get ready to feed the birds in your garden this coming Winter and help attract new ones by making your very own wild Bird Feeder at Flittons Nursery!
Spend time with Lorraine and learn how to weave a Bird Feeder using a selection of brown and buff Willow.

We have a choice of 2 different styles of Bird Feeders for you to choose from:
1) This bird feeder is made in a similar way to a Mini-Obelisk as it is woven upside down using a wood slice for a jig. To finish the feeder you can create a handle and hang from a tree! This feeder is ideal for holding fat balls or pieces of fruit!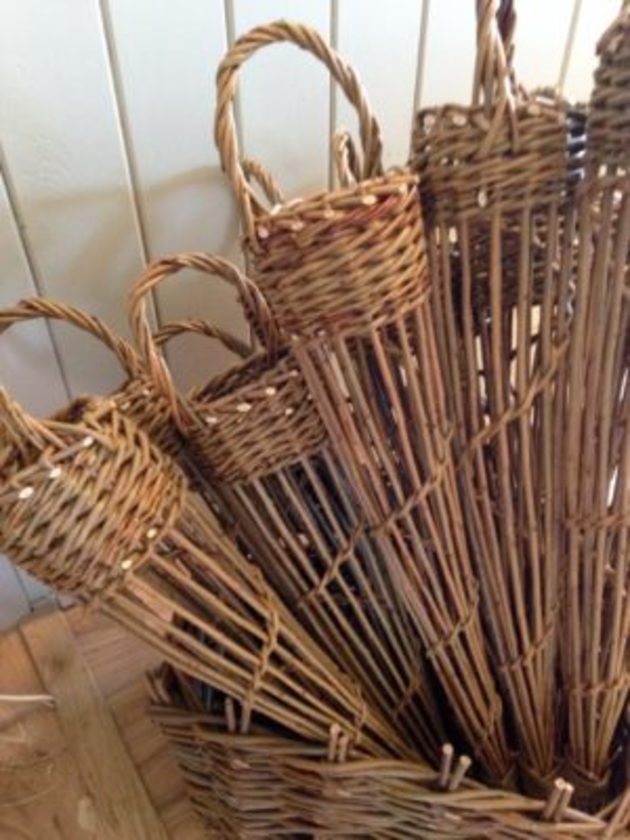 2) Your second choice of Bird Feeder is also woven in a jig and then mounted onto a hazel rod. The bird feeder is self-standing as you can push the supporting rod into the ground.  This closed weave Bird Feeder is ideal for holding seeds.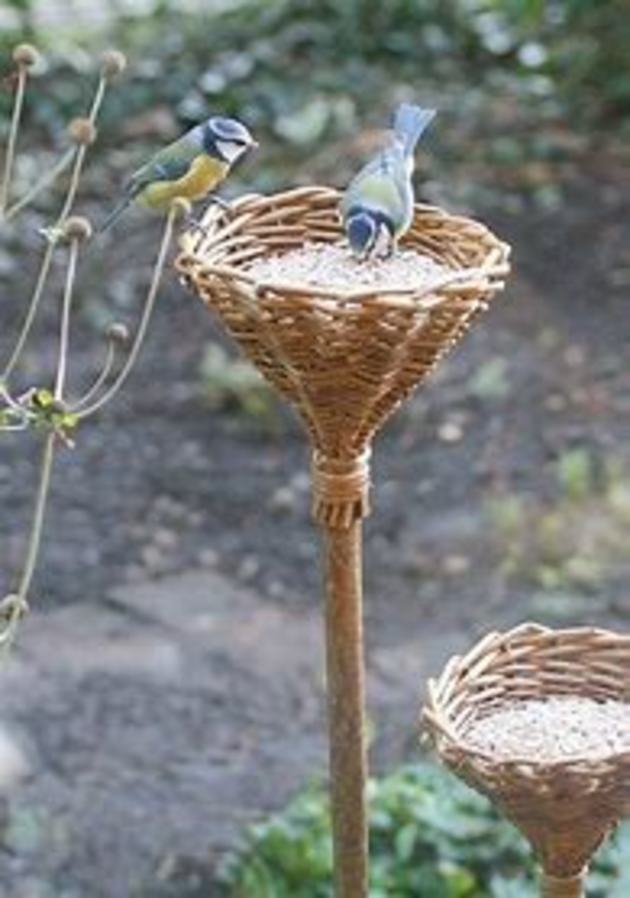 Cost
£25 per person

This workshop is suitable for adults and teenagers. For children aged 8 and upwards they will need to be supervised and assisted by a parent or guardian.
In event of poor weather we will take the workshop inside the poly-tunnel or barn both located to the rear of the nursery.
Groups
We can facilitate private groups and party bookings. Please contact Lorraine to discuss your requirements further.