<

Back
Map Unavailable
Date/Time
Sunday, 17 November, 2019
2:00 pm - 4:30 pm
Location
Priory Farm Nutfield Surrey RH1 4EJ
Join Lorraine for a festive afternoon of music, mulled wine and mince pies and bring some rustic charm to your garden and home in time for Christmas. In this workshop, you will learn to weave a Willow Angel sculpture in the design of your choosing. Your finished Angel will stand between 2ft-3ft in height.
The Angel here has been made using Buff Willow which has had the bark removed before drying, the Willow is then soaked for around 1.5 hrs prior to use and left for 24hrs to mellow. It's very relaxing and mindful working with Willow, it can also be a very addictive craft but luckily we offer Willow Craft workshops throughout the year and not just for Christmas!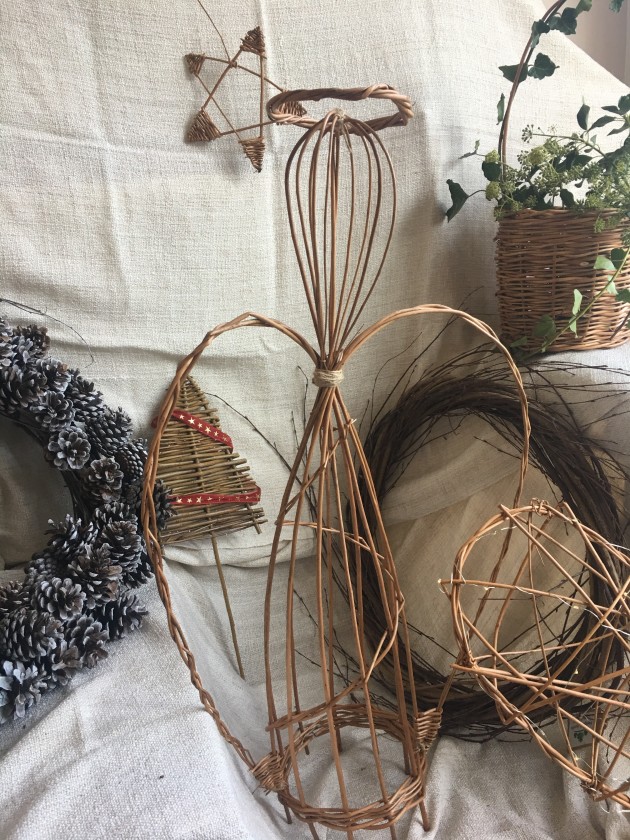 Cost
> Adults £35.00 per person
> Children £15:00 per person
Children 8 yrs and under to be supervised by an adult at all times.
Included in our workshop:
All materials to make your Angel are provided plus:
Mince Pie and Mulled Wine!
Tea and Coffee and soft drinks
Take home your completed craft
If you finish making your Willow Angel early you can also make a Star Wand or mini Christmas Tree!