<

Back
Dragonfly & Dream Catchers by HEDGES AND HURDLES
Date/Time
Tuesday, 27 October, 2020
10:00 am - 3:00 pm
Location
Flittons Nursery & Plant Centre Wallington Surrey SM6 0SW
JOIN US FOR A FUN-FILLED DAY OF WILLOW WEAVING
There is something about working with Willow that is very relaxing and mindful as you have to concentrate on the task in hand.
In this full-day or half-day workshop you will spend time with Lorraine and learn how to weave a Dragonfly and/or Dream Catcher.
All we need is a selection of Willow Withies for weaving a pair of sharp secateurs and the desire to learn something new!
Suitability
All activities are suitable for teenagers and adults or supervised children aged 8 yrs and up.
DRAGONFLY OR MAYFLY!
To make your Dragonfly (or Mayfly) you will be using pre-soaked Willow, either brown Willow (this Willow has been dried before then soaking to rehydrate, we have various types and colours) or buff the (also dried before rehydrating but the bark has been removed, this reveals a honey colour rod).
"Deep in the sun-searched growths, the dragon-fly hangs like a blue thread loosened from the sky. So this winged hour is dropt to us from above. Oh! clasp we to our hearts, for deathless dower. This close-companioned inarticulate hour. When twofold silence was the song of love." – Dante Gabriel Rossetti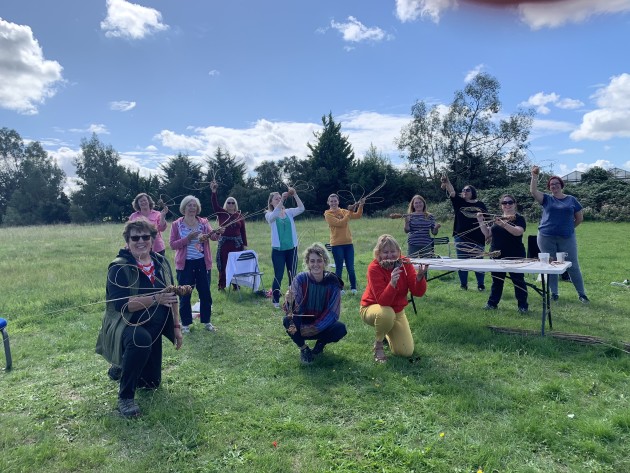 DREAM CATCHERS

In our afternoon workshop, you will create your very own, unique Dream Catcher! You will first make a Willow wreath base and once complete learn how to weave a web using twine in a colour of your choice! We will have lots of different jewels and feathers for you to use to decorate your dream catcher!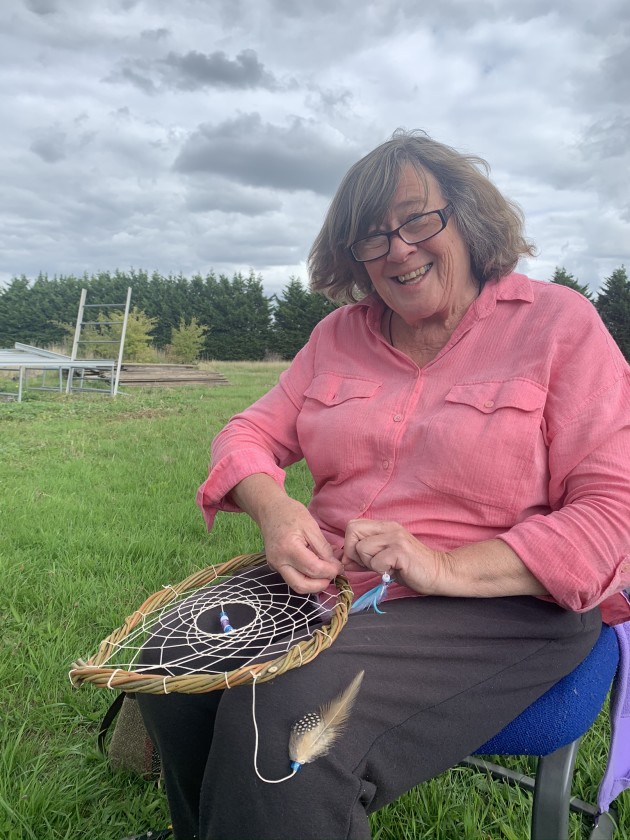 What should I wear?
We recommend you wear comfortable, outdoor clothing and footwear. You may also wish to bring a pair of gloves, to protect your hands and your own secateurs if you have them. However, don't worry we will have some spare gloves and secateurs for you to use on the day if you don't have your own.
Cost
ALL DAY – 10.00 a.m. to 15:00 p.m. (1-hour lunch break)
Dragonfly and Dream Catcher @ £38
A.M ONLY – 10:00 A.M. TO 12:00 P.M.
Dragonfly Workshop @ £25
P.M. ONLY – 13:00 P.M. TO 15:00 P.M.
Dream Catcher Workshop @ £18