<

Back
Hearts & Angels – Christmas Willow Workshop
Date/Time
Saturday, 5 December, 2020
10:00 am - 3:00 pm
Location
Lloyd Hall Outwood Surrey RH1 5XQ
Join Lorraine for a festive Willow workshop to include music, mulled wine and mince pies! Bring some rustic charm to your garden and home in time for Christmas.
You can either join us for a morning or afternoon workshop or stay for the full-day. This is a great workshop to catch up with family and friends too and rest assured we run a COVID 19 secure business (see further information below).
In our morning workshop, you will learn to weave a Willow Angel sculpture in the design of your choosing. Your finished Angel will stand between 2ft-3ft in height. In our afternoon workshop you will learn to weave a Willow Heart, a perfect decoration to hang in your home or outside all year around or make as a gift for a loved one!
COVID 19 secure organisation
We would like to assure our visitors and trainees that we run COVID 19 secure events and have put together a list of procedures that we would
like our visitors and staff to adhere to. Please see here for our COVID 19 policy and procedures: Health & Safety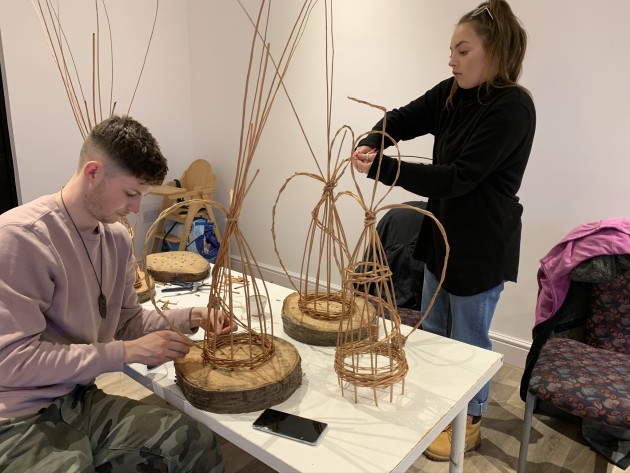 The Angel here has been made using Buff Willow which has had the bark removed before drying, the Willow is then soaked for around 1.5 hrs
prior to use and left for 24hrs to mellow. The Heart can be made from either buff or brown willow. Brown willow still has it's bark and has been re-hydrated before use for 24hrs hours for every foot in length!
It's very relaxing and mindful working with Willow, it can also be a very addictive craft but luckily we offer Willow Craft workshops throughout the year and not just for Christmas!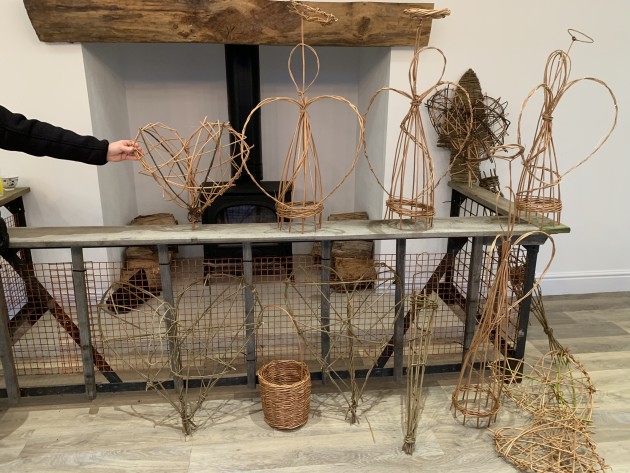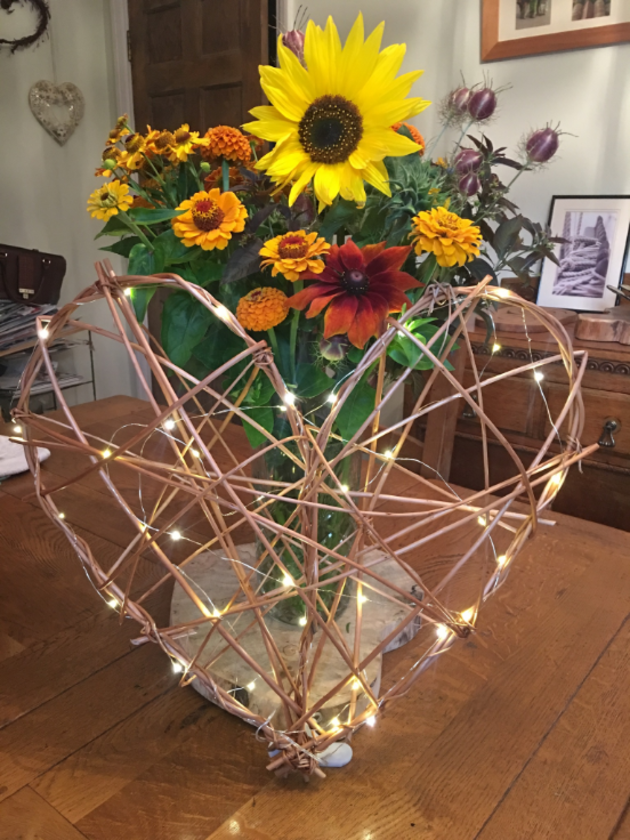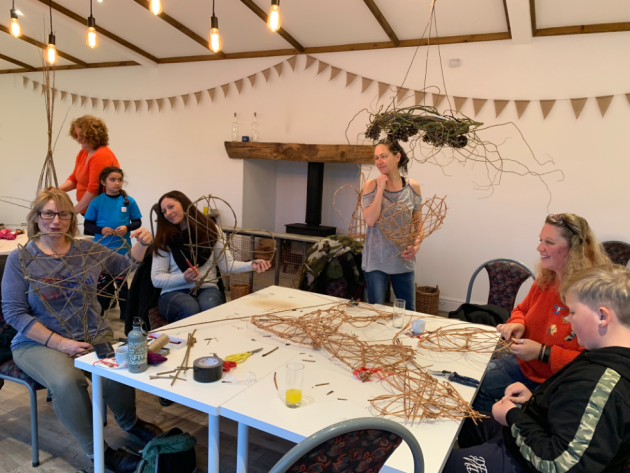 Time
10:00 a.m. to 12:00 a.m. Willow Angel Workshop
12:00 p.m. to 1:00 p.m. LUNCH BREAK
1:00 p.m. to 3:00 p.m. Willow Heart Workshop
If you are planning to stay with us for both workshops you can order lunch for delivery (e.g. Pizza) from the Shepherds Hut at Priory Farm.
Cost
All day admission £68.00
Admission £35.00 per person (a.m. or p.m. workshop)
Included in our workshop:
All materials to make your Angel and/or Heart are provided plus:
Mince Pie and Mulled Wine!
Tea and Coffee and soft drinks
Take home your completed craft
If you finish making your Willow Angel or Heart early you can also make a Star or mini Christmas Tree!