<

Back
Christmas Wreath or Table Centrepiece
Date/Time
Sunday, 8 December, 2019
11:00 am - 1:00 pm
Location
Lloyd Hall Outwood Surrey RH1 5XQ
Learn how to make your own Hazel Wreath or Table Centre Piece and decorate with natural materials for Christmas!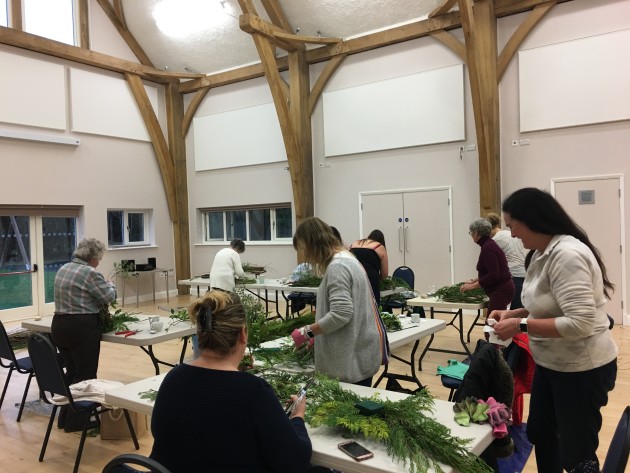 Included in the workshop:
Natural materials and ribbons are included plus:
Mince Pie and Mulled Wine!
Tea and Coffee and soft drinks
Take home your completed craft
Suitability
The workshop is suitable for adults and children (if accompanied by an adult). You will be able to work independently or in pairs.
Please note, we can provide a ready-made Hazel and/or Willow Wreath base to decorate for those who may find it too difficult to make themselves.
What should I bring?
We recommend you bring a pair of secateurs and gloves. You may also bring your own Christmas ornaments to add to your wreath if desirable,
Cost
Adults £35.00 per person
Children £15:00 per person