<

Back
Christmas Woodland Workshop @ Birtley Woodland Art Space
Date/Time
Friday, 15 November, 1929 - Sunday, 15 November, 2020
10:00 am - 3:00 pm
Location
Birtley Woodland Art Space Bramley, Guildford Surrey GU5 0LB
Join us for a fun filled Creative Christmas themed Woodland Workshop!

Our woodland art space is nestled within the woodland beyond the lake on the Birtley Estate in Bramley, a beautiful Surrey Hills location, so
picturesque with its lakes and gardens and woodland walks and not surprisingly it is classified as an "AONB" an area of outstanding
natural beauty!
Enjoy a hot chocolate sitting around our campfire and feel free to explore the woodlands and lakes during our lunch break!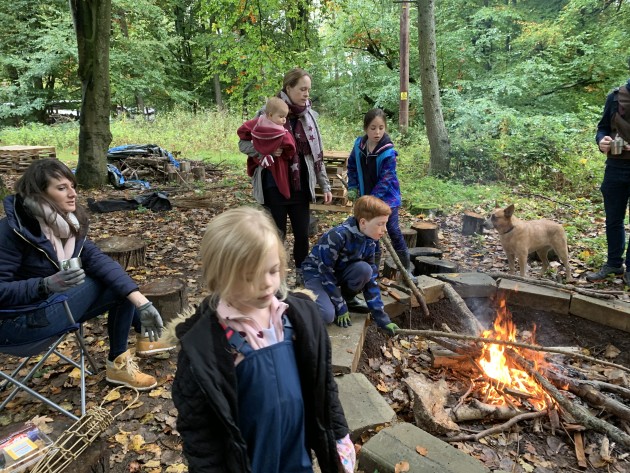 The day will comprise working with Willow and Wood in different ways including Wood Carving, Pyrography and Willow Weaving.
We will also be using hand tools including saws and drills to make a selection of wood crafts including Wooden Christmas Trees.
We will have a variety of different designs that you can choose from or you can create your own!
For an example you can carve, burn and decorate angels, Christmas Trees, Stars, Logs and natural hanging decorations. You will be provided with pre-cut shapes and will be taught how to use a Pyrography machine and woodcarving techniques using hand gouges, mallets and pain effects. You may have an opportunity to create your own designs and cut them out with a jigsaw too.
We will also be showing you how to make Christmas decorations from Willow including Angels, Hearts, Christmas Trees and Stars using a selection of Willow varieties and colours.
In a half-day workshop you will complete a Wood Art or Willow Art project piece or a couple of smaller projects, one of each medium. In a full-day workshop you can create a project in the morning and a second in the afternoon or again, if you prefer you can make smaller projects choosing a selection of wood and willow art. We are certain you will be pleased with the outcome of your projects and will always have something else for you do create if you find yourself finishing early!
Booking
You can choose which sessions you wish to attend (full-day or half-day a.m. or p.m.)
Cost
One day workshop @ £75 per adult or £50 per child
Half-day workshop @ £45 per adult or £25 per child
Children under 3 yrs free of charge.
Suitability

All ages are welcome.
Children under 8 yrs of age to be supervised by a paying adult at all times and will be given crafts to undertake suitable and safe for their age.
Time
AM Workshop: 10 a.m. 12:00 p.m.
LUNCH: 12:00 to 1:00p.m. (see whats included below)
PM Workshop: 1:00 p.m. to 3:00 p.m.
What's included
All materials
Tea, Coffee and Hot Chocolate
Mince Pies
Mulled Wine (afternoon guests)
Hot Soup and crusty bread (optional for those spending the day with us)