<

Back
Botanical & Willow Workshop @ Flittons Nursery & Plant Centre
Date/Time
Saturday, 26 September, 2020
12:00 am
Location
Flittons Nursery & Plant Centre Wallington Surrey SM6 0SW
We are excited to bring you further, mindful and creative botanical workshops with a twist! Combining natural materials with carefully selected plants to produce beautiful art pieces for you to enjoy or gift to others!
Working together, Lorraine and Renée will bring you two choices of workshops.
"You can spend the day with us and make two botanical art pieces or create one in either a morning or afternoon the workshop, the choice is yours."
In the event of poor weather we can take the workshop inside as Flittons have a very large barn available for us to use!
Willow Cone Planter
Using a selection of Willow you will weave a cone using a tabletop jig. Once complete, you can either create a handle for hanging or secure a wooden pole to allow you to push the finished cone into the ground so it is free-standing. The cone is then planted up with a selection of succulents as shown in the pictures below.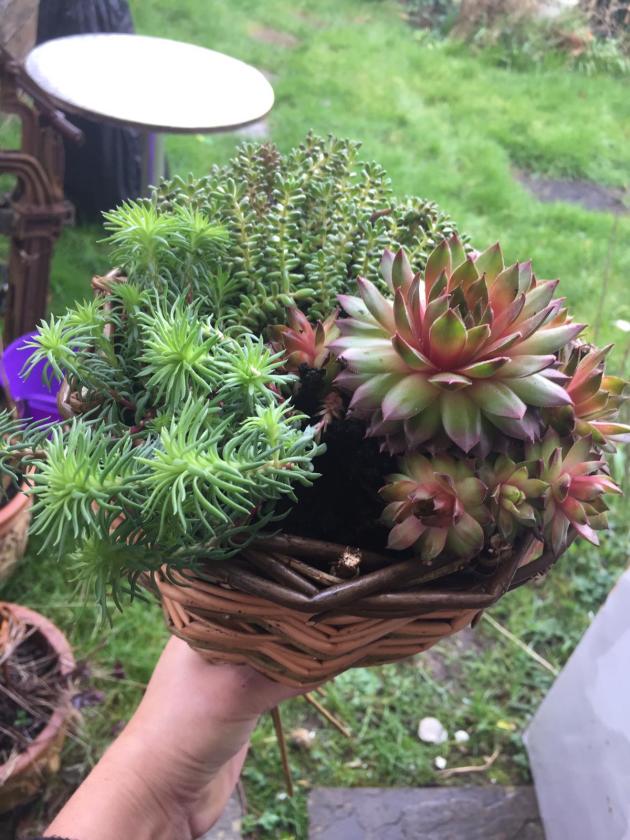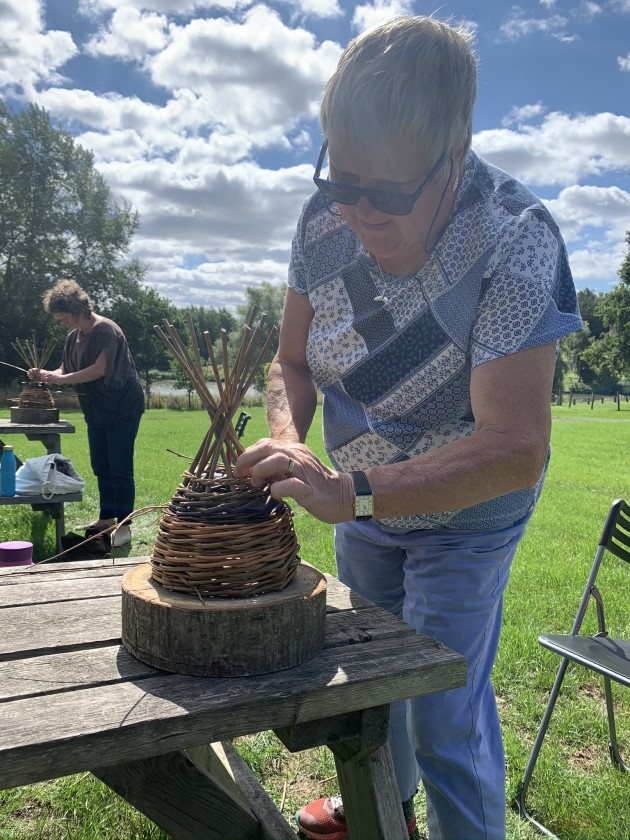 Botanical Dreams
Join us in combining two activities into one! Firstly, you will make a wreath base from a selection of Willow. Using garden twine you will learn how to weave a web within your wreath to create the beginnings of a dream catcher!

You will be shown how by adding a selection of small succulents you can transform your dream catcher into a beautiful hanging botanical decoration that can brighten up any wall, inside or out! You can either make two small or one larger Botanical Dreams wreath.
In some Native American cultures, a dreamcatcher or dream catcher is a handmade willow hoop, on which is woven a net or web. It originates in Ojibwe culture as the "spider web charm", used as a protective charm for infants.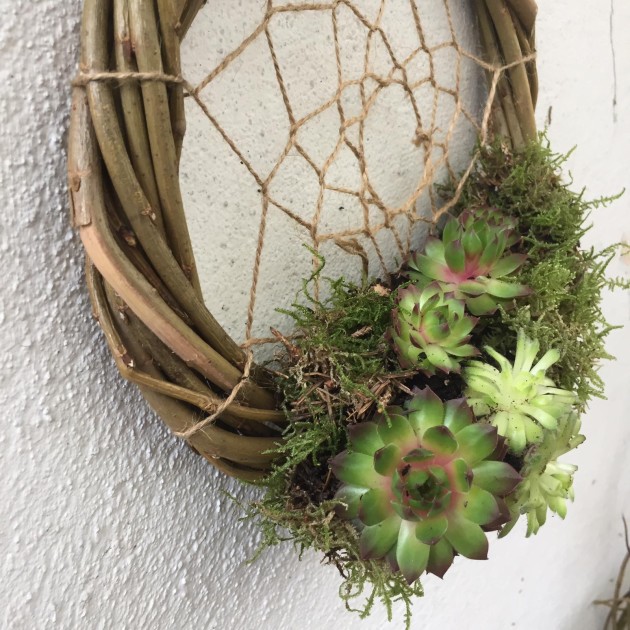 Cost
Full-day workshop @ £95 per person

RHS Member Discount – Cost £85
Willow Cone Planter – A.M. Workshop @ £55.00 per person
Botanical Dreams – P.M. Workshop @ £45.00 per person
Groups
We can facilitate private groups and party bookings. Please contact the organiser, Lorraine to discuss your requirements further.

Time
A.M. Workshop: 10:00 a.m. to 12:30 p.m.
LUNCH BREAK: 12:30 p.m. to 1:30 p.m.
P.M. Workshop: 1:30 p.m. to 4:00 p.m.
Suitability
Both workshops are suitable for adults and accompanied teenagers.