<

Back
Birtley Woodland Workshop
Date/Time
Saturday, 24 October, 2020
9:30 am - 4:30 pm
Location
Birtley Woodland Art Space Bramley, Guildford Surrey GU5 0LB
Ruth and Lorraine are excited to welcome you to spend time tapping into your inner creativity and in learning new skills in our mindful, relaxing and welcoming workshop at the Birtley Woodland Art Space! We are delighted to invite you to this Autumn workshop, you can join us for a full day or half-day, the choice is yours.
Our woodland art space is nestled within the woodland beyond the lake on the Birtley Estate in Bramley, a beautiful Surrey Hills location, so picturesque with its lakes and gardens and woodland walks and not surprisingly it is classified as an "AONB" an area of outstanding natural beauty!
Wood Carving

Join Sculptor Ruth for this one day course to be introduced to the hand tools and techniques that she uses to create 2d wood relief carvings. Local, sustainable wood is available in plank form and you will have a choice of size and thickness depending on what you would like to carve. A selection of wood including Oak, London Plane, Cedar, Ash and Birch will be available.
Pyrography Art

In just half a day (a.m. or p.m. workshop) you will complete a small to medium 2d wall art piece or several smaller items, such as coasters, discs and signs. Come for a whole day and work on a larger more involved piece, where you will be able to incorporate mixed media onto your art!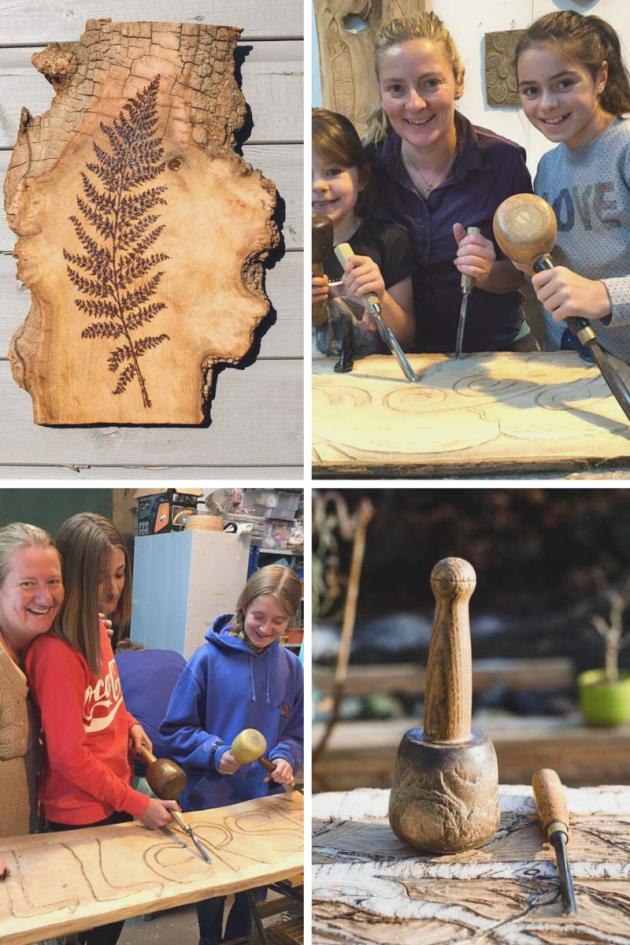 Willow Crafts
Join Lorraine for either a half-day, full-day or two-day workshop experience and learn how to create a selection of Willow Crafts:

Willow Bird Feeders
Bird feeding is most helpful at times when birds need the most energy, such as during temperature extremes, migration, and in late winter or early spring, when natural seed sources are depleted. Get ready to feed the birds in your garden this coming Autumn and Winter and help attract new ones by making your very own wild Bird Feeders!
In this morning workshop spend time with Lorraine and learn how to weave TWO styles of Bird Feeders to take home using a selection of Willow.

This bird feeder is made in a similar way to a Mini-Obelisk as it is woven upside down using a wood slice for a jig. To finish the feeder you can create a handle and hang from a tree! This feeder is ideal for holding fat balls or pieces of fruit!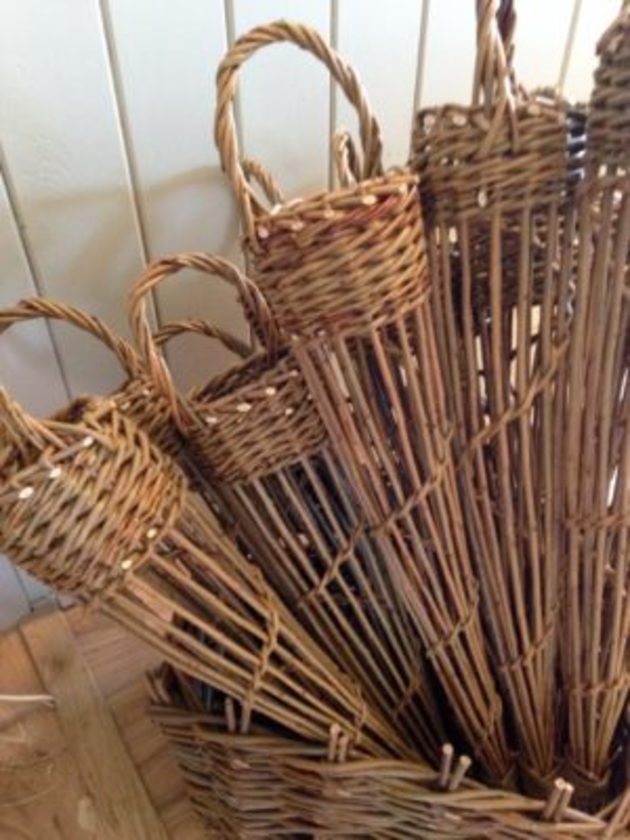 Your second  feeder is also woven in a jig and then mounted onto a hazel rod. The bird feeder is self-standing as you can push the supporting rod into the ground. This closed weave Bird Feeder is ideal for holding seeds.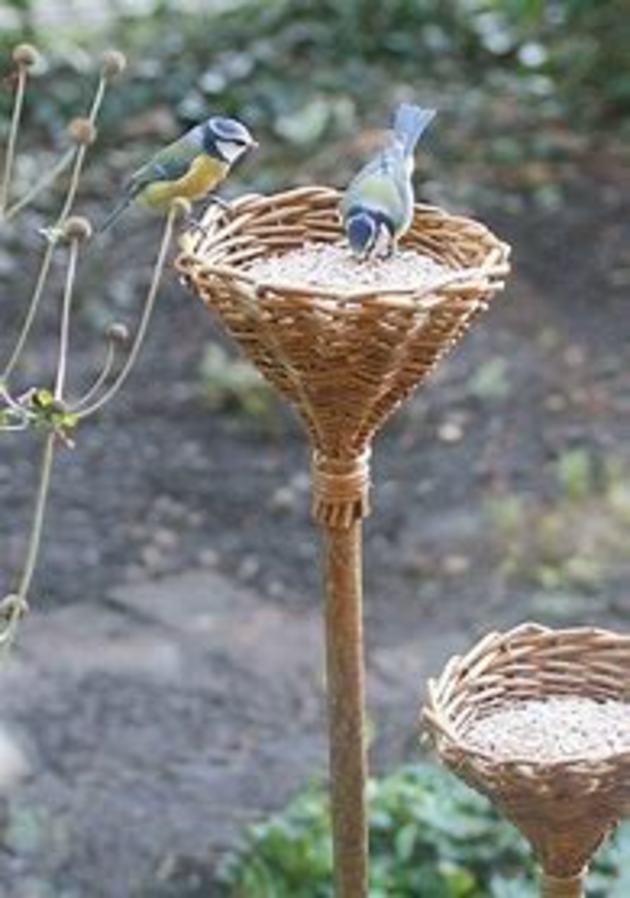 Dragonfly & Mayfly Workshop



In our afternoon workshop, you will use different Willow and weaving techniques! Using a combination of Brown Willow (Willow that has been first dried and then re-hydrated) and buff Willow (this is Willow that has had its bark removed) you will create a Dragonfly and also a smaller Mayfly that you can display in your home or garden!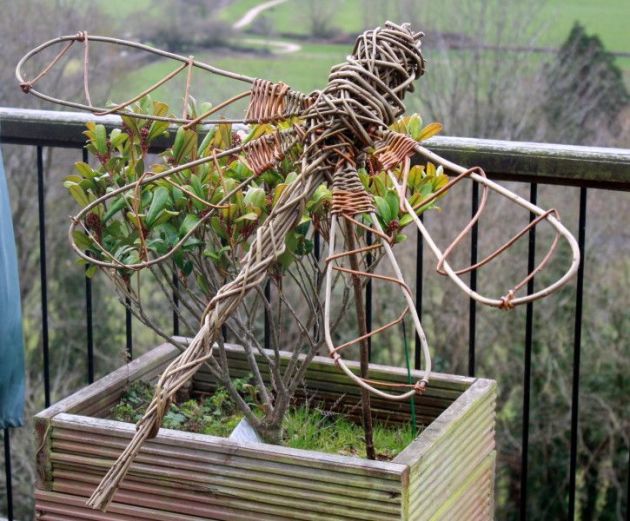 Booking
You can choose which sessions you wish to attend (half-day a.m. or p.m.) You will be asked about your choice of workshop/s during the registration process before purchasing your ticket.
Cost
One day workshop @ £75 per person
Half-day workshop @ £45 per person
Time
AM Workshop: 9:30 a.m. 12:30 a.m.
LUNCH:12:30 to 1:30 p.m. (not provided, see below)
PM Workshop: 1:30 p.m. to 4:30 p.m.