Patron of Surrey Hills Enterprises
Michael More-Molyneux, Lord Lieutenant of Surrey
Michael More-Molyneux is the current Lord Lieutenant of Surrey, appointed by HM the Queen in July 2015. He has lived in the county his entire life, residing at Loseley Park near Guildford, which has been in his family since 1562.
He is a board member of the Historic Houses Association and is also a Director of the Yvonne Arnaud Theatre.  He has previously been Chair of Visit Surrey and President of the Surrey County Agricultural Society.
Michael is actively involved with a number of voluntary organisations and Charities. He is a Vice President of the Queen Elizabeth's Foundation for Disabled People and supports GUTS, a bowel cancer charity, which funds a Family Colorectal Cancer Clinic, based at the Royal Surrey County Hospital. He is also Vice President of Shooting Star Chase Children's Hospice, to whom he and his wife Sarah donated land to build the Christopher's Children Hospice, named after their son Christopher.
Michael became Patron of Surrey Hills Enterprises in 2017.
Surrey Lieutenancy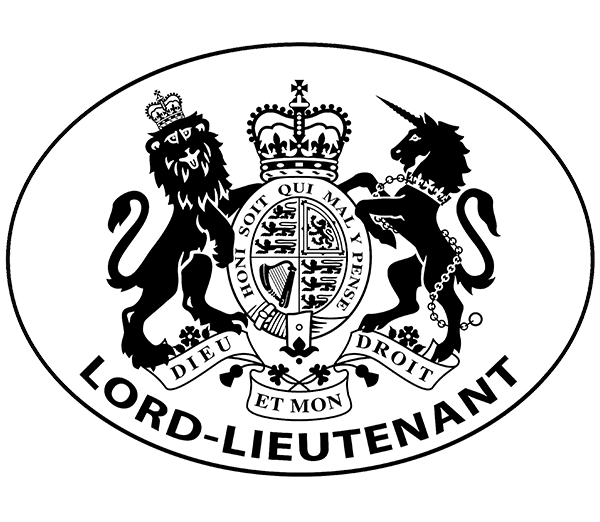 Find out more information and updates on the role and activities of the Lord-Lieutenant of Surrey, Michael More-Molyneux, and the ways in which the Lieutenancy supports and impacts on the life, business and communities of our county.
Our Board
Simon Whalley – Chairman
Simon Whalley is the Chairman of the Birtley House Group Ltd which provides full nursing care and supported living at Birtley House in Surrey. The Nursing Home (Eyhurst Court Ltd) was registered in 1932 by Simon's grandparents making it probably the oldest private care home, still managed by the founding family, in Britain.
Birtley House was a designated Showcase for Surrey County Council's energy event in 2011 for its extensive environmental activities including biomass heating for the care home and it hosts the Surrey Hills Wood Fair and a major sculpture exhibition amongst many other events attracting over 10,000 visitors each year.
Simon helped set up Surrey Hills Enterprises CIC, which he now chairs, to build a brand for the Surrey Hills, promote local produce and help conserve its environment. He also chairs the Surrey Countryside & Rural Enterprise Forum which is building a programme of collaborative working to help fund projects in the countryside in the county.
---
Rob Fairbanks
Rob Fairbanks leads on the policy and strategy for the Surrey Hills and manages the AONB Unit. He was appointed as the first AONB Officer for Surrey Hills Area of Outstanding Natural Beauty in 1999. Previously Rob worked as a Senior Countryside Officer in the Countryside Commission's South East Regional Office where his responsibilities included National Trails, Land Management Initiatives, Community Forestry and initiating the Health Walks programme with the British Heart Foundation.
His academic credentials include a degree in Geography and Sociology and a Masters Degree in Environmental Management.
---
Mike Goodman
Mike has lived in Windlesham since 2006 having moved from Virginia Water. Having spent thirty years in retail, in 2006 Mike formed his own company specialising in security and risk, advising a number of major blue chip companies. In May 2011 Mike became a Windlesham Parish councillor and then Chairman the following year.
In May 2013 Mike was elected as a Surrey County Councillor representing Bagshot, Chobham and Windlesham and it was during this year that Mike decided to stop working for his professional company and serve full time on county duties. In March 2014 he became a cabinet portfolio holder for the Environment and Planning. Mike is also a school governor.
---
Tim Metson
Tim is a chartered surveyor and farmer and has lived in the Surrey Hills his whole life. He splits his time between running and developing the family farm in the heart of the hills alongside his property consultancy and agency business. Enterprises on the farm include growing the pedigree Hereford beef herd, development and promotion of the ornamental gardens, marketing of high quality accommodation and the expansion of a high end mobile Airstream style catering business. From a professional real estate perspective, Tim advises on all sectors of the market ranging from rural country houses, farms and estates through to acting as lead property adviser to a leading UK commercial property regeneration specialist.
---
David Wright
An Economics Degree at Birmingham University and voluntary service in Chad preceded a 50 year career in the Diplomatic Service specialising in the Middle East which concluded as HM Ambassador, Doha. David was awarded an OBE for service in South Africa.
On retirement, he represented the Tillingbourne Ward on Guildford Borough Council for 16 years, serving on the Executive and as Deputy Leader. David served 16 years on the Surrey Hills AONB Board and as Vice Chair and then Chairman helped oversee the creation of the Surrey Hills Family – Society, Enterprises CIC and Trust Fund.
David was Founder Chairman of SurreySave Credit Union and currently chairs the merged Surrey and West Sussex Credit Union trading as Boom Credit Union. David also serves on the Friends of the Hurtwood and Oakleaf Enterprises Boards. His home has been at Newlands Corner for 42 years. David has been a Board Member of Surrey Hills Enterprises since 2014 and is Chairman of the Membership Working Group overseeing the Trade Mark Surrey Hills Awards.
---
Ian Mcculloch
After a 27 year career in media as Commercial Director of ITV Ian started thinking of what he might do next. As a Surrey Hills resident who has been captivated by the scenery and romance of this piece of special countryside he wondered whether it was possible to capture it in a gin, much as the Scots do with whisky; that was in early 2013. Fast forward to Autumn 2014 and Silent Pool Distillers produced it's first spirits with Silent Pool Gin following in March 2015. The multi award winning business has grown quickly and now exports to over 30 countries worldwide as well as across the UK. Ian's background is in sales and marketing but now includes almost everything else onsite!
Sue Sturgeon
Sue is an accountant by background.  In 2017 she retired after a long career in the public sector- her last role was the Managing Director of Guildford Borough Council.  Sue has lived in Guildford for many years and is passionate about protecting the Surrey Hills as well as promoting and growing the rural economy.
Sue is also a governor of Activate Learning who run many colleges and Schools in the South. She is also a member of the board of Guildford Philanthropy and a trustee of the Guildford Book Festival.
Peter Martin
Peter Martin graduated with an Honours Degree in Geography from the University of Durham and is a Fellow of the Chartered Certified Accountants Association.
He served with Voluntary Service Overseas in Khartoum, Sudan for 2 years before working for over 30 years in the international IT industry holding senior positions in Finance and Marketing in London, New York and Paris.
Peter was first elected as a Councillor in 1991. He has for the last 15 years served on Surrey County, Waverley Borough and Godalming Town Councils.  He is a past Deputy Leader and Chairman of Surrey County Council and has served as the Mayor of Godalming.  He is Chairman of Governors of St Catherine's School, Bramley, Chairman of the Surrey Civilian-Military Partnership Board and Vice Chairman of the Godalming Performing Arts Festival.  Peter joined the Surrey Hills Enterprises Board of Directors in 2019.
Our Ambassadors
Mark Lebus
Chairman & CEO – LC Energy Ltd
Mark's passion is to inspire every heat energy user to adopt a low-carbon and long-term renewable alternative to fossil fuel energy. His business specializes in biomass wood fuel solutions including wood fuel supply from sustainable, accredited UK resources, an has the expertise, experience and management systems to deliver highly competitive and long-term renewable heating solutions.
Mark's journey began in 2007 when he met with Company Directors James Maclean and Richard Melhuish, to discuss an idea. The news was riddled with warnings from environmentalists worldwide, stressing the urgency of finding ways to prevent resource depletion in the race to keep up with ever-increasing energy demands and Mark was determined there was a solution – renewable energy from biomass.
The team looked at the way many woodlands were being neglected and realised that this renewable source of wood fuel would bring value to woodland owners through locally distributed supply chains. It also created jobs and demonstrated secure renewable energy supply to the emerging biomass market.
From within the cramped walls of the bike shed at the bottom of the garden, Mark worked hard to establish LC Energy in the sustainable energy market, and watched their ideas transform into a reality. Over ten years later, based in Shere, and with thousands of domestic and corporate customers from major airports to zoos, LC Energy continues to fulfil this vision.
Mark lives in Cranleigh in Surrey with his wife Sarah-Jane, four daughters, two dogs and assorted chickens and enjoys cycling, sailing, rugby and cricket.
Christopher White
General Manager – Denbies Estate
Christopher White and his family have lived on the Denbies Estate since 1984. Christopher graduated from Bournemouth University with BSc. (Hon).  His background has given him a solid understanding of viticulture and also a vast range of hospitality experience.   Chris has led the development of the vineyard and visitor centre with the diversification of the estate being its strength.  The business has grown substantially over the past 16 years through diversification and maximising the opportunities associated with its core business.
Denbies is one of the major visitor attractions in Surrey attracting over 350,000 visitor's per year and one of the largest vineyard's in northern Europe.
Christopher White brings a breadth of business experience, a non-executive director of Biwater Holdings Ltd and is chairman of two charitable trusts.
---
Ann Moriarty
Ann is a marketing and branding consultant with over 20 years' experience in marketing, particularly in the homebuilding industry. She has worked in senior marketing roles for St James Homes, Barratt and Ward Homes, often overseeing projects from initiation to completion and receiving numerous industry awards for Sales and Marketing in the process.
Ann gained international recognition in her field when she was appointed as the VP of Sales and Marketing for The Wave, Muscat, the largest and most ambitious development project ever to be undertaken in Oman, comprising 3000 residential properties, international hotels, a world-class golf course and the magnificent Al Mouj Muscat Marina, with its luxury shops, bars and restaurants.
Following this Ann returned to the UK to start her company, Kiss the Agency, a full-service advertising agency specialising in the branding and marketing. Ann now also lends her creative and commercial thinking to Surrey Hills Enterprises, and was the inspiration and creator of the Trade Mark Surrey Hills. Ann has permanently gifted the Trade Mark Surrey Hills to Surrey Hills Enterprises to support business within this special area.
Our Staff
Wendy Varcoe, MBE
Executive Director
Wendy has over 15 years' experience working within land regeneration, environmental improvements and conservation including working for the first Groundwork Trust in St Helens and in West London and central London regenerating London's Canals.
Over the last 20 years Wendy's work has focused on supporting local communities in Surrey, developing partnership projects and building community funds across all areas of community need.
Wendy was the Founding Director for the Community Foundation for Surrey and became its first Executive Director. In this time she has overseen the development of substantial new philanthropic funds to support community needs across Surrey. In total over £18 million has been secured for local communities since the Community Foundation was established in 2005. Wendy was awarded a Member of the Order of the British Empire (MBE) in the Queen's Birthday Honours list for 2016 to recognise her dedication and hard work in supporting local communities in Surrey.
In 2017, Wendy moved from the Community Foundation for Surrey to take up the role of Executive Director at Surrey Hills Enterprises to support the development of the rural economy and to protect and enhance the Surrey Hills.
---
Maggie Howell
Marketing and Events Manager
Maggie Howell has over 25 years experience in marketing and event management across a wide range of industries. In addition she has experience in running small business in the food and publishing sector.
Maggie's main role is to support the marketing of Surrey Hills Members, to raise awareness of the Surrey Hills Enterprises and to organise and manage Surrey Hills Events.
---
Karen Goodman
Finance Manager